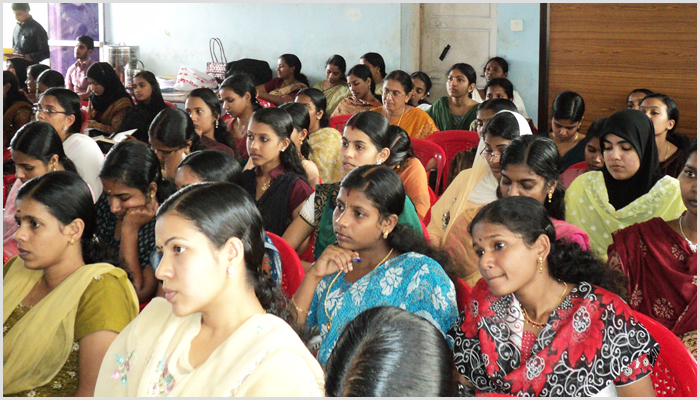 About TIM Training College
TIM Training College offers B.Ed Degree in five optional subjects as English, Mathematics, Natural Science, Physical Science and Social Science. Total strength of the college is 100 comprising all subjects. All the subjects are handled by experienced and qualified teachers.
College provides a calm and quiet atmosphere for the students and a vibrant and vigorous stage for the activities of the students. Through the college union, different active clubs and Forums College is very keen to arise the abilities hibernating inside the students by providing the entire facilities and infrastructure.
The institution will nurture each student to actualize his potentialities to become efficient, skillful, competent, responsible, and dedicated to the profession of teaching and to the community.
TIM Training College is located in the middle lands o Malabar region with a picturesque site spread over 6.19 acres, on the southern side of the Nadapuram – Kuttyadi road, Nadapuram is a serene developing town ship, nearly seventy km away from Kozhikode airport.
Nadapuram belongs to Kozhikode District of Kerala state in India. The college functions in a well furnished building and comes under the jurisdiction of Nadapuram grama panchayath.
Our mission is to provide educational facilities to students from the hinder lands especially girls who are deprived of proper educational avenues.